How This Couple Had a Fabulous Wedding Under $10,000
This couple had a fabulous wedding for under $10,000 and here's how they did it.
Couples want to make sure everything is perfect for your big day, but it can feel overwhelming when trying to cut costs. When you make the connection, couples don't have to spend a fortune on your wedding. Although planning a wedding can be stressful and expensive, there are a few tips that can help you save money and still have a beautiful wedding. Newlyweds Calvin (known as CJ the Visionary) and Jeannelle (known as Jae Monique) tied the knot at a 4-star resort with all the bells and whistles for under $10,000. Here's how one couple threw a lavish celebration that didn't break the bank.
Book the wedding at an all-inclusive venue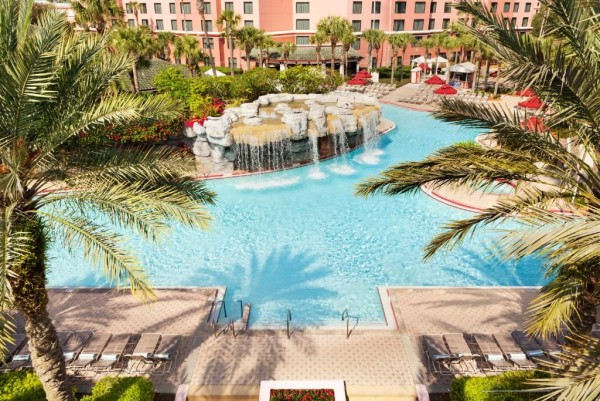 It is best for couples to book their wedding at an all-inclusive venue. Couples will receive the full package: food, alcohol, decorations and more, all for one price! All couples have to do is show up and enjoy their special day. Calvin and Jeannelle booked their wedding at the Caribe Royale in Orlando. Caribe Royale offers all-in-one wedding packages at impressive prices. Not only do couples get a decorated wedding, but a wedding coordinator is also included to help plan that special day. The total price was $5,000 plus tax and tip.
Don't overuse the guest list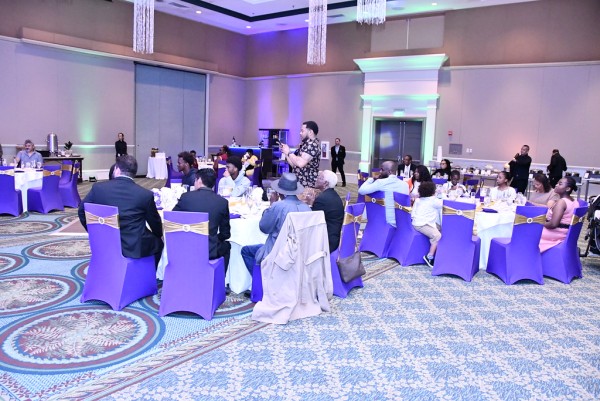 While most couples want everyone important in their lives to celebrate with them on their special day, it's also important to consider how much money each person will cost. If couples invite everyone on their list, then add them all as guests on the food tab with their own meals (and drinks!) added too… well, that can add up fast! Calvin and Jeannelle kept their guest list to 50 people, inviting those who were close family members and friends.
Order the wedding cake from Publix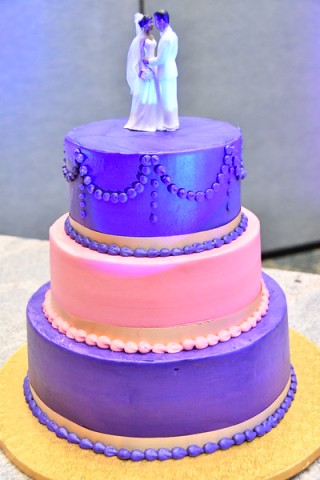 Order the cake from Publix instead of one from an expensive bakery. Couples will get a delicious cake for about half the price! Plus, Publix offers free delivery to the wedding venue. Calvin and Jeannelle ordered their three-tier wedding cake from Publix for just $175.
Design your own wedding invitations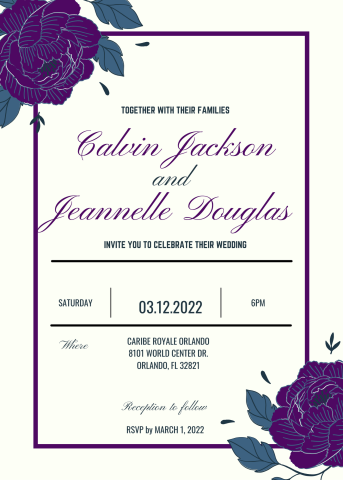 If couples are willing to put in the time and effort, they can create their own personalized wedding invitations that will be as special as store-bought ones. Couples can use online services like Canva or Vista Print to make it look great without spending too much money or time! Calvin and Jeannelle designed their wedding invitations for free on Canva. They also sent the invitations digitally to save on mailing costs.
Make a paid bar instead of adding it to your tab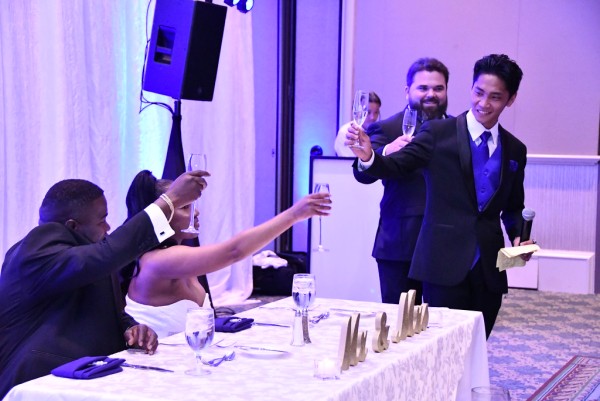 Make a cash bar instead of adding it to the tab – this way guests can choose what they want to drink, and couples will save money in the process! This will let customers know what they are paying for drinks in advance so they can budget accordingly before going out with their friends in the evening afterwards.
Create your own centerpieces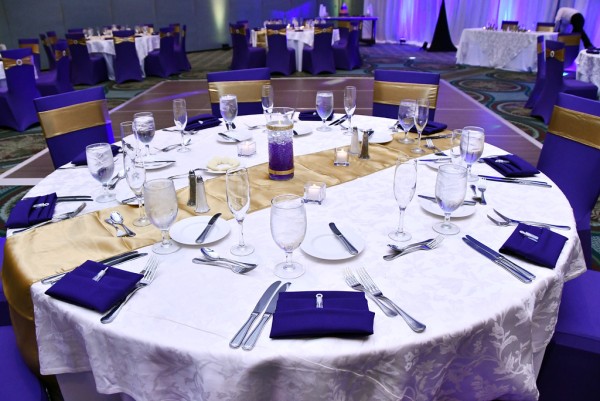 Floral arrangements can easily cost hundreds or even thousands of dollars. Couples don't need to pay for expensive bouquets. Couples can create their own centerpieces with items from stores like Dollar Tree and Michaels. Couples can also use items they already have at home. Calvin and Jeannelle bought vases and LED tealights from Dollar Tree and added marbles to the bottoms to create their own centerpieces.
Order the wedding dress from sites like Amazon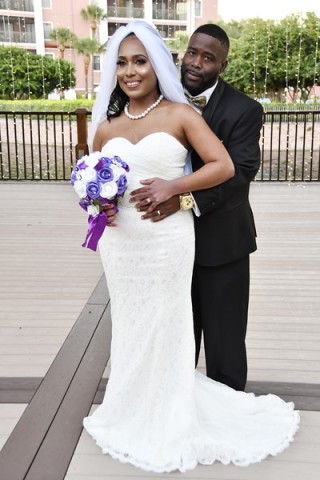 According to The Knot, the average cost of a wedding dress in 2021 was $1,800. Brides don't need to shop at an expensive bridal boutique for their dream dress – you can order it online! Sites like Amazon have dresses that are just as good as those high-end stores but cost a lot less. It's not uncommon for brides to buy their dresses online these days, so why not save some cash? After all, the dress will only be worn for one day. Jeannelle bought her wedding dress on Amazon for just $80. Bridesmaid dresses can also be ordered from Amazon.
Media Contact
Company Name: TIC
Contact person: Nolan Bellamy
E-mail: Send an email
Call: 323 513-4804
Country: United States
Website: www.iconnectyou.today